Leadership
multidisciplinary
Our team is both humanities and exact sciences
We have a background in the technology
market, startups, and agencies.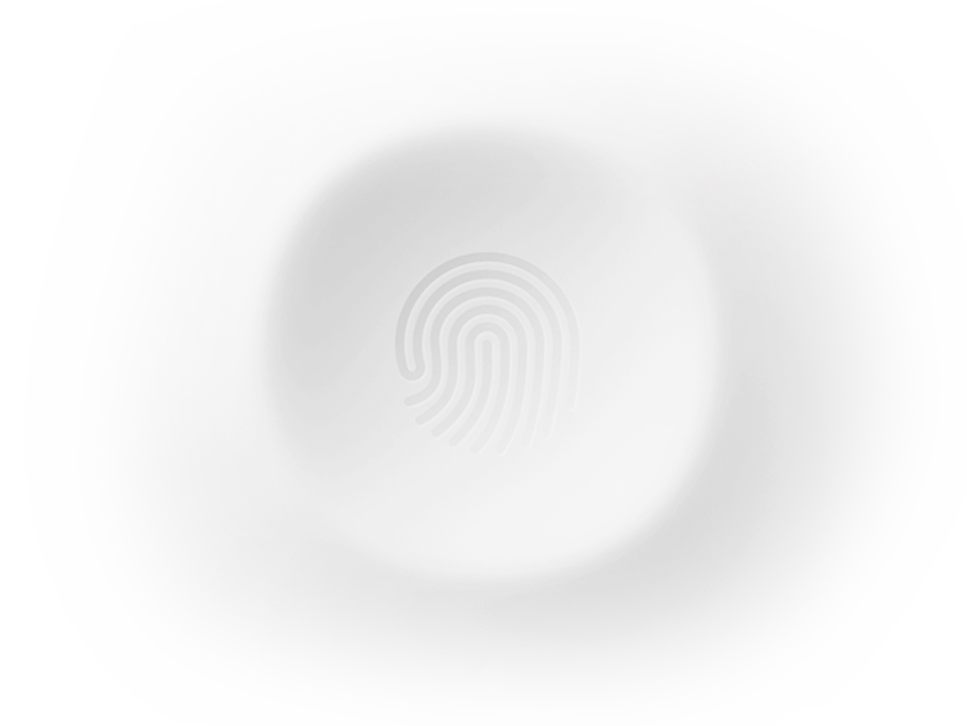 Nathalia Helou Frontini
Partner at Allídem and her trajectory stands out:
15 years of experience with brand positioning and identity.
He has experience in both physical and digital products and services and has worked with national and global brands such as Ambev, Mondelez, Kimberly & Clark, Pepsico, O Boticário, Sanofi, Synlab, Stratus, DNA Capital, a55 Fintech, among others.
He has international experience working at the Walt Disney Company in the United States where she experienced the training of customer delight
of the Florida Parks.
Graduated in Design and Post Graduated in Administration at Insper
Graduated from the Master Class for Creatives at Hyper Island in London - considered the Harvard of digital.
Has visited more than 25 countries and is an enthusiast of different cultures.
Stéfano Helou Frontini
A partner at Allídem and his trajectory stands out:
Over 10 years of experience in the financial market where he started his career in Investment Banking at Deutsche Bank and then in Fintech.
He is a partner and investor in a55 - Fintech that has funded over

R$

600 million to over 500 technology startups and predictable revenue companies across the country. He served as CFO at a55 since inception taking the company from Angel to Series A, raising over R$25 million.
He studied Production Engineering at IMT - Instituto Mauá de Tecnologia and has a post-graduate degree in Law from Insper.
He has international work experience at the Walt Disney Company in the United States, where he experienced the training of customer satisfaction at the Florida Parks.
He lived in 3 countries, USA, England, and Germany and has already visited 46 countries, becoming an enthusiast of different cultures.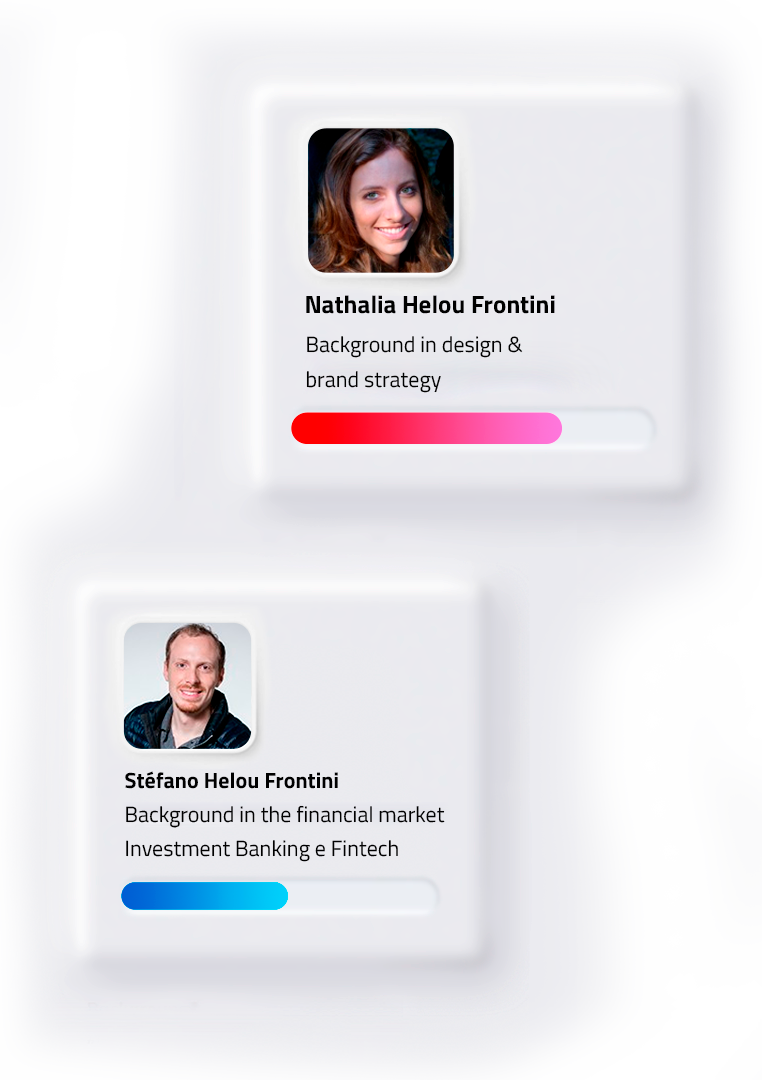 What we have built up along our trajectory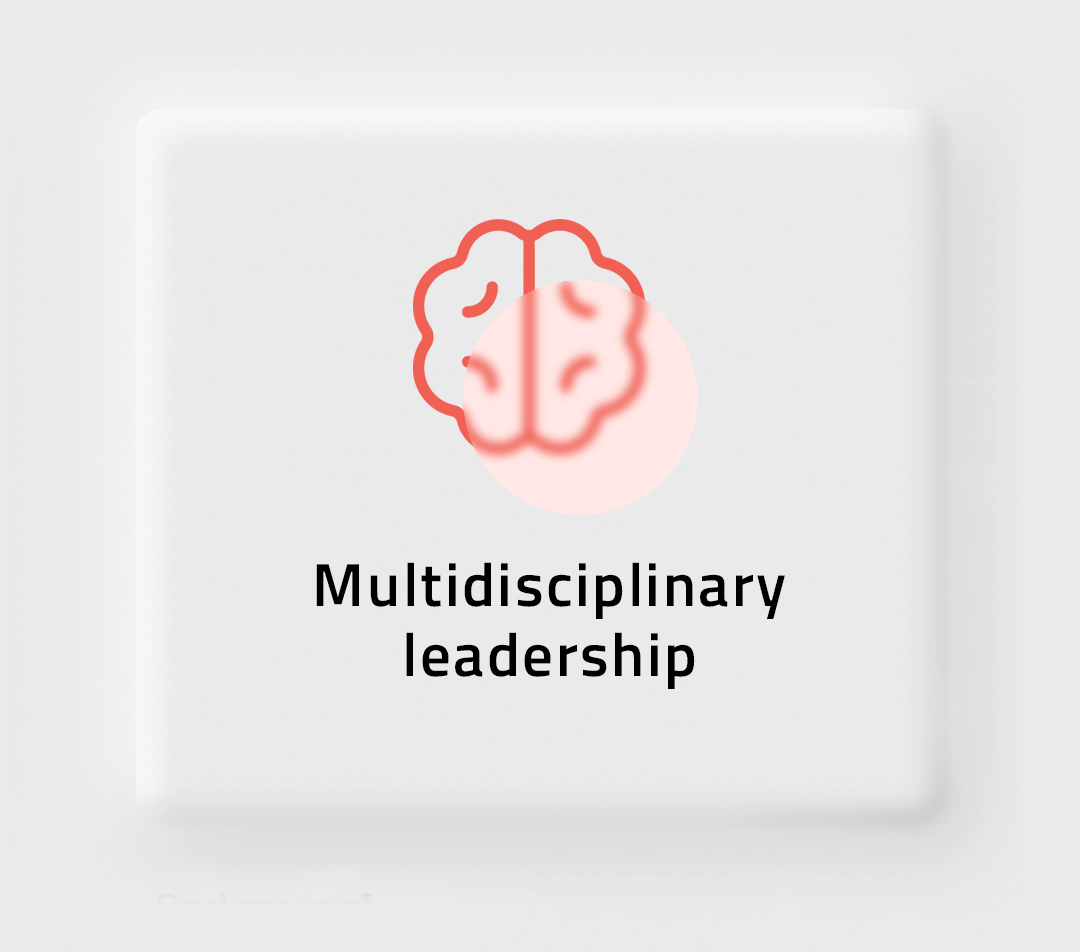 + 15 years of branding experience
+ 10 years of experience in the financial market
+ 6 years of experience in the technology market

Our team represents the right and left side of the brain.
Not only do we understand the pains and challenges of being an entrepreneur in a technology company. We have experienced the challenge of setting up a company, raising funds, hiring talent, so we know what you go through and what you will go through and we will give you access to products that will help you shorten paths and avoid headaches when positioning your brand so that it can sell and scale.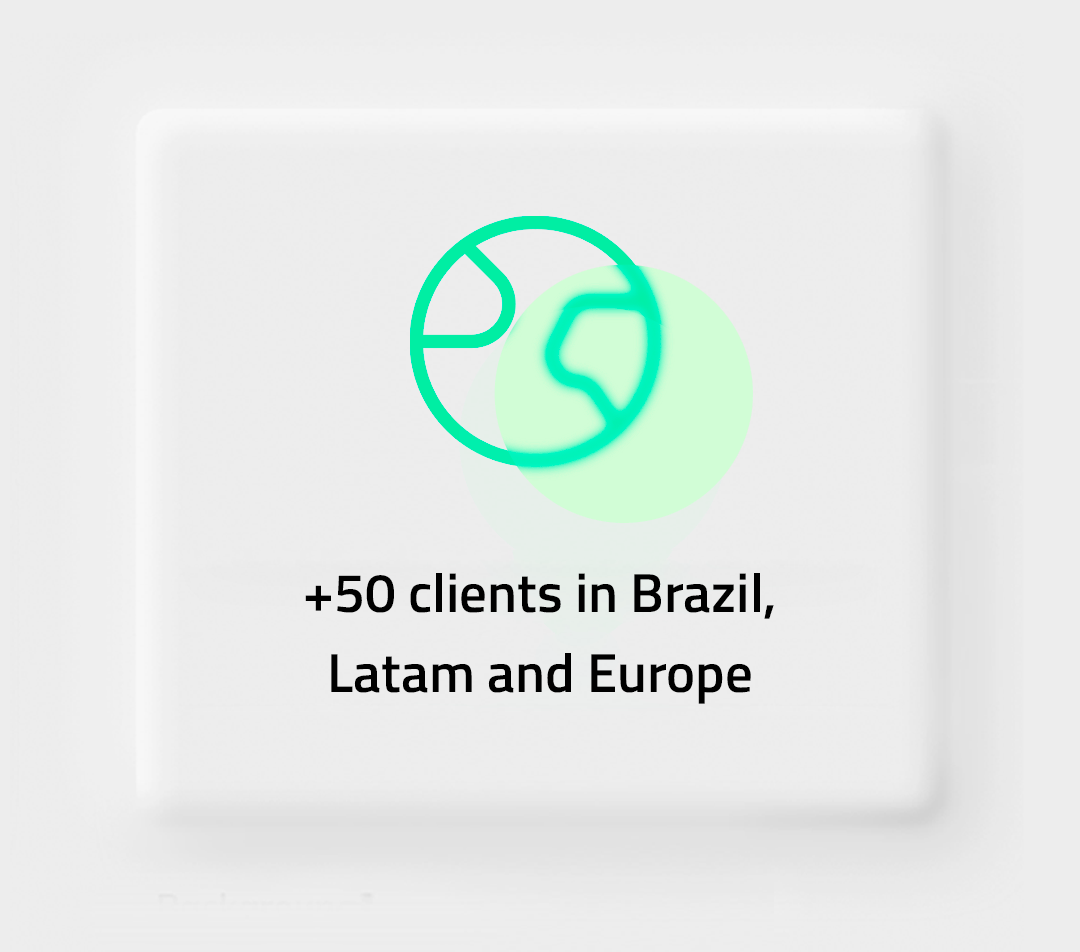 + 50 clients served between Brazil, LatAm and Europe
As we have worked with multinationals, we know what it is to be big, and we have also worked with startups and understand the need to do more with less.
This differentiates us to prepare the ground for a startup that one day wants to be a shark.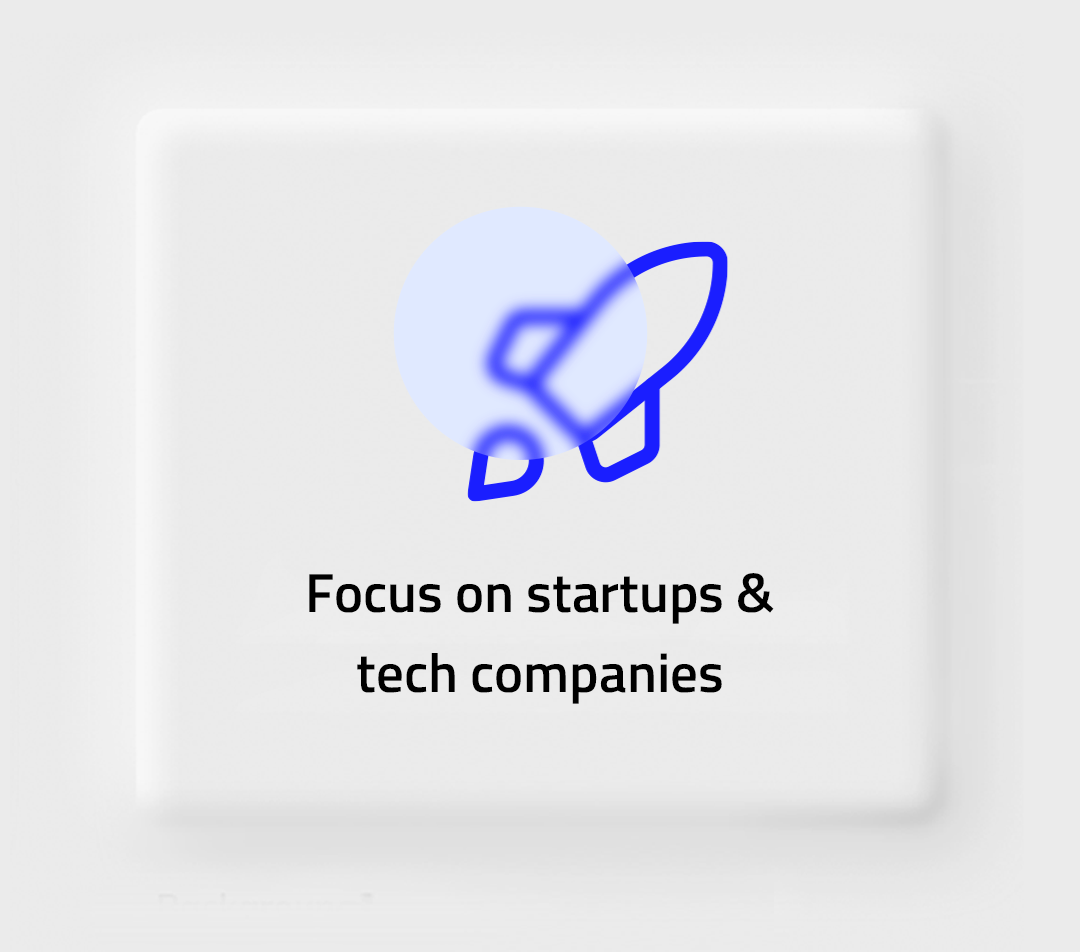 Focus on startups and technology companies
We are focused on the technology niche that adopts the agile, experimentation, and data-driven culture.
As we have worked with multinationals, we know what it is to be big, and we have also worked with startups and understand the need to do more with less.
This differentiates us to prepare the ground for a startup that one day wants to be a shark.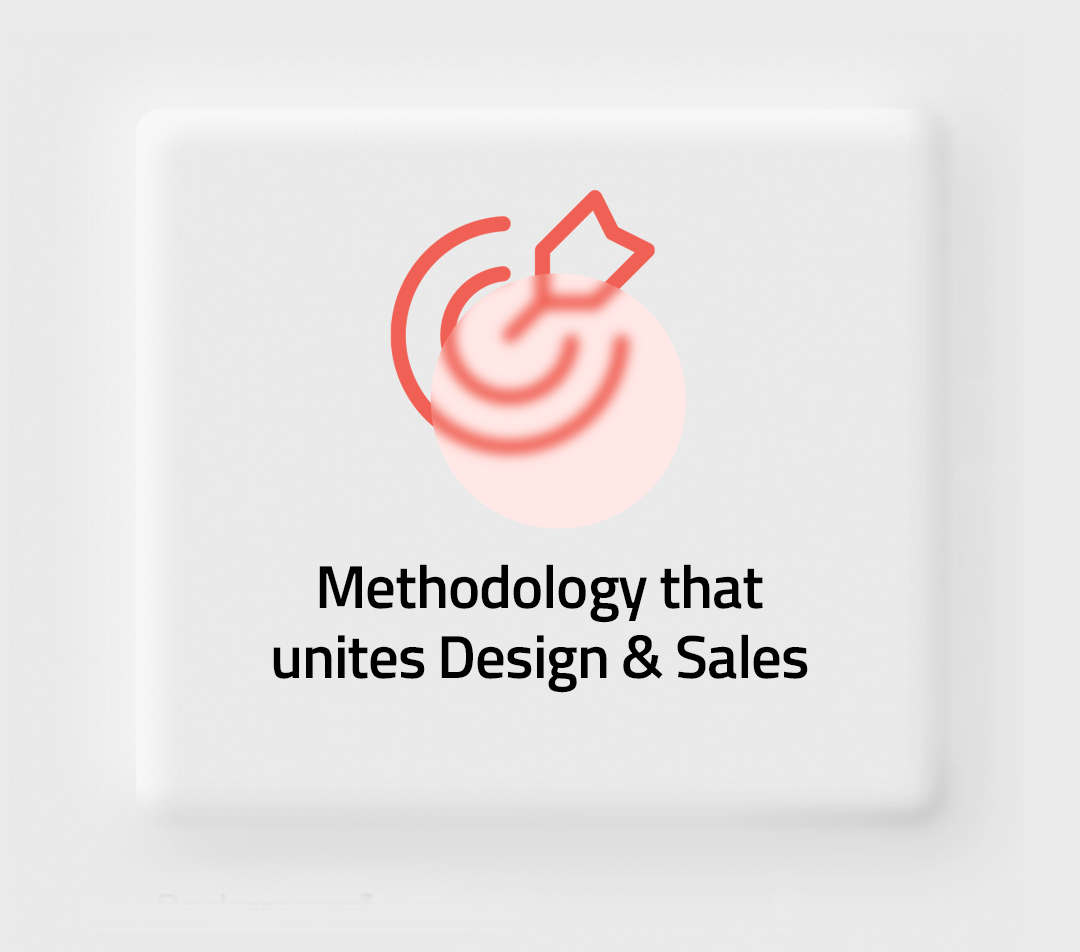 • We increase your brand value
• We generate sales
• We organize your communicationo
Our team adopts a methodology developed and improved in the last 7 years focused on joining essential sales pillars such as the definition of the value proposition with design and communication.
Thus, everything we create is oriented to be objective and clear with our clients' business.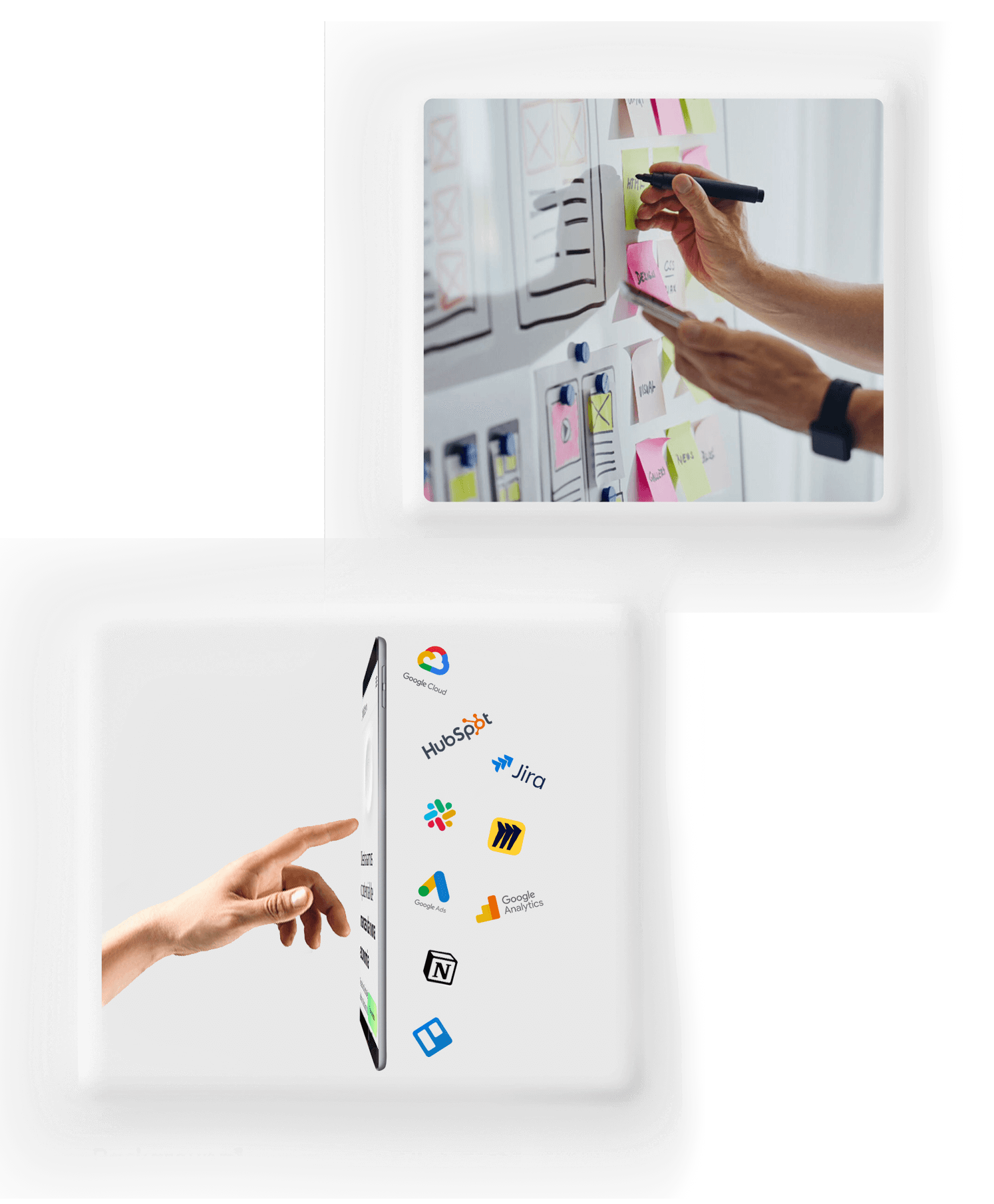 We understand the challenges of the new economy
We are here for the nonconformists.
For those who challenge the ordinary, who do things differently.
Who are called crazy until they become geniuses.
We are here for the new economy, for the new ideas, for the new solutions.


For every night swept, for every pitch refused.
For the leaders that change markets.
For the products that become verbs.
We are here for the new stories that need to be told, and we are here to help you tell them.


We exist to shape a vision.
We don't believe only in unicorns, we believe in chameleons adapting, in mountain goats that want to climb.
We believe in Transformation, which takes shape, and turns into action.
We not only know the challenges of the new economy, we live each one of them.


We were born from design, we added business
and evolved into a product.
Our mission is to give shape, voice and vision to companies
that will climb mountains and transform the world.
Loosen the restraints, push the button, turn the key.
Allidem - Unlock your potential.
Get to know our origins and how it all began
Allídem is a combination of Al, which is the first vowel of Arabic, and idem, which means identity in Latin. Arabic and Latin are the origin of our communication and understanding our identity is what makes us unique and sets us apart from the crowd.

Allídem was founded in 2017 due to a restlessness with the creative process existing in creative and brand building agencies. Over the last few years, we've traveled several paths and learned a lot of things that have moved between Brand Positioning and Building, Design - UX & UI, and Growth Marketing where the focus is driven by revenue results.

With all the learnings we went through, we remodeled our methodology by living in practice the power that a business when well positioned and communicated can gain traction to sell and scale.

We believe in brand building as a fundamental strategic pillar to guide growth, and we want to take our method to companies and startups in the new economy that want to scale and make an impact. This way, our impact will happen together.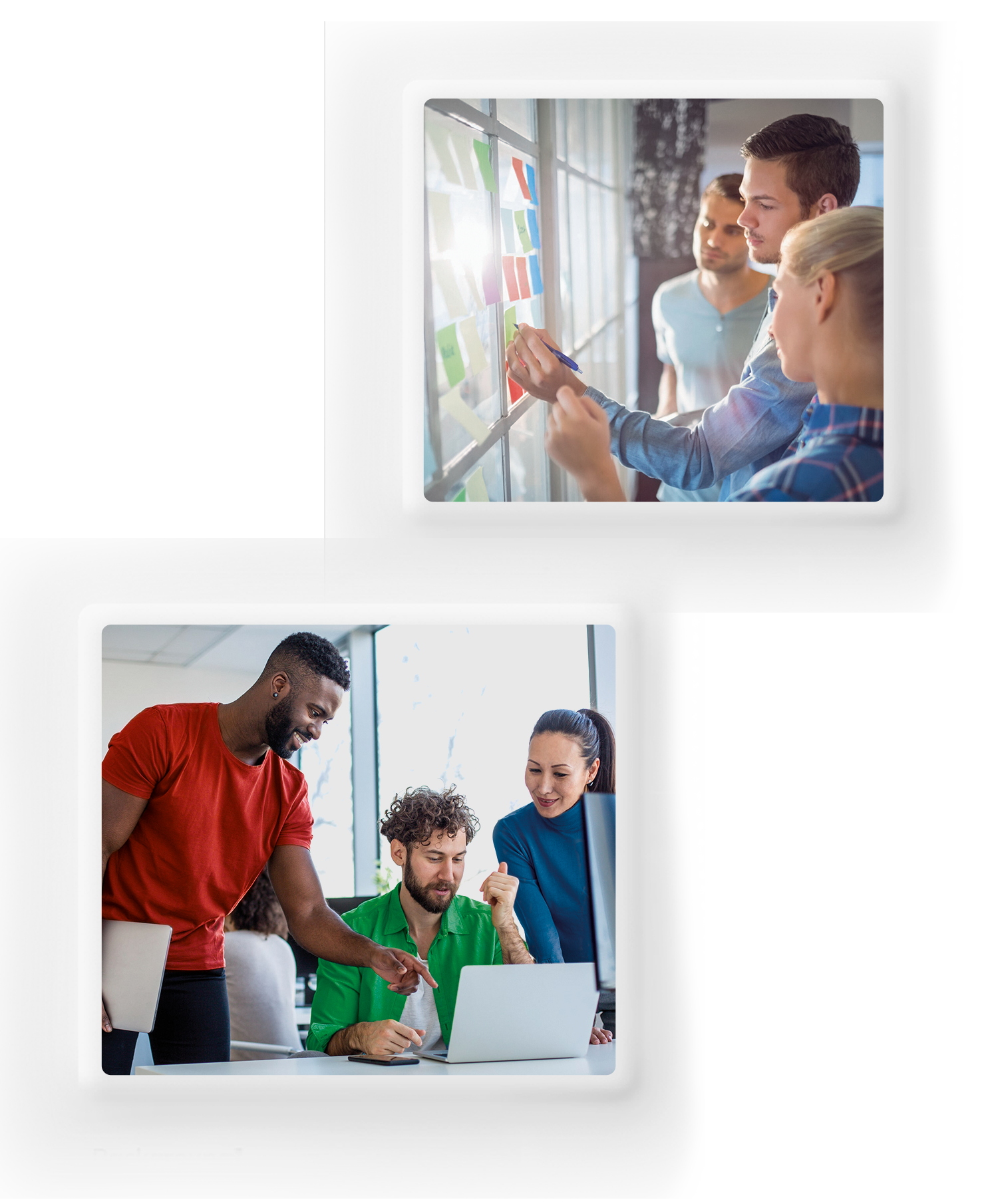 How we perform and are building our team
01
Out of the curve
We will be successful and we will succeed.
It breaks the standard to do things differently and better, and thus break barriers.
Searches and observes references and experiences to be creative and thus always be out of the curve.
It appropriates data to base itself on actions and initiatives to be better and better.
Design and Aesthetics transmit the confidence of outliers. Aesthetics is harmony, beauty, and Design beyond the previous points are hours of flight of reference and technique.
02
Protagonist
Where there is a will, there is a way.
Has energy, makes it happen regardless of limitations and challenges, even if it is lean.
Inspires everyone around through attitudes of action, example, commitment, and communication.
Honors deliveries and deadlines with commitment by doing whatever it takes to get there.
Takes steps and always seeks opportunities to develop himself/herself and add to Allídem's daily life (Lifelong learning).
03
Results
We generate value in what we do.
It always improves with discipline and constancy to build excellence.
Is objective and evaluates what is a priority to generate the right impact at the right time.
Avoids unproductive perfectionism that leads to long deadlines and generates little value in the results.
It moves with agility and delivers what generates value in the shortest period of time. Excellence is different from perfection.
04
Communication
Communication avoids problems.
We should be ambassadors of our positioning and communication guided by our BrandSystem and our posture should reflect that.
It is transparent and responsible with all those you communicate with.
Communicates if you have challenges and roadblocks along the way.
Questions, researches, asks for help, lets you know when it's not clear what to do.
Uses the Hierarchy of information to provide clarity in a saturated world in a simple and objective way.
05
Organization
Clean and organized minds are happier.
We believe that organization brings peace of mind, so this value is very strong in everything in our company.
Everything has to be easy, quick to find, simple and practical. We don't accumulate junk to make it hard to find.
We are organized and have processes. This makes us act faster, we know where everything is and how to deliver any information or solution to our clients.
Organization needs to become a habit in our daily lives. We value organization on the desk, on the computer, on the agenda, on emails, without accumulating pendencies.